Maximize Business Efficiency and Customer Engagement with Perefx CRM Modules
In today's dynamic business landscape, achieving operational excellence and cultivating strong customer relationships are paramount. Perefx CRM modules stand as the cornerstone of modern business management, revolutionizing the way organizations interact with customers and streamline their internal processes. Powered by cutting-edge technology, Perefx CRM modules offer a comprehensive array of tools designed to cater to every facet of your business, ensuring seamless coordination and optimal efficiency.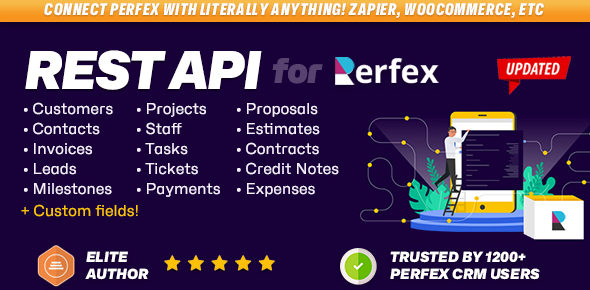 From the initial point of contact to post-purchase support, our CRM modules provide a holistic solution to manage leads, automate sales, and nurture long-lasting customer connections. With intuitive dashboards and insightful analytics, you can gain invaluable insights into customer behavior, enabling data-driven decisions that propel your business forward.
Our advanced marketing module empowers you to create targeted campaigns, reaching the right audience with precision and impact. Meanwhile, the customer support module ensures timely assistance, boosting customer satisfaction and loyalty. Perefx CRM modules seamlessly integrate into your existing workflow, eliminating redundancies and reducing manual effort.
Experience the convenience of real-time collaboration with Perefx CRM's shared calendars, task management, and document sharing features. Your teams can work harmoniously, fostering a culture of productivity and innovation. Moreover, our modules are fully customizable, adapting to your unique business needs and evolving strategies.
Stay ahead of your competitors with Perefx CRM's robust reporting capabilities, helping you track performance, identify trends, and make informed choices. The scalability of our modules ensures that as your business grows, our CRM solution effortlessly scales alongside.
Incorporating Perefx CRM modules is not just an upgrade – it's a transformation. Elevate your business by optimizing operations, deepening customer relationships, and maximizing growth. Join the ranks of industry leaders who have harnessed the power of Perefx CRM modules to drive success.
Experience the future of CRM – choose Perefx. Contact us today to embark on your journey towards unparalleled business excellence.