Unleash the Full Potential of Your Business with Rise CRM Plugins
Elevate your business operations and customer relationships to new heights with the dynamic array of Rise CRM plugins. Seamlessly integrating into your existing CRM framework, these powerful plugins are designed to amplify your efficiency, streamline workflows, and foster meaningful engagements. Tailored to cater to diverse business needs, Rise CRM plugins empower you to optimize every facet of your customer interactions.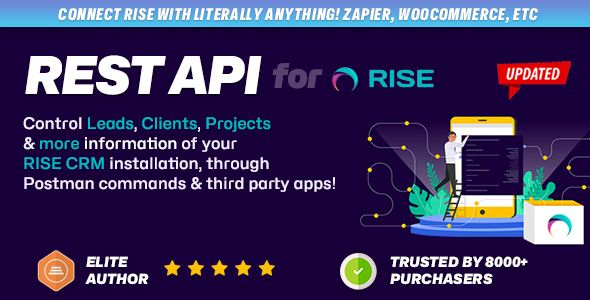 From lead generation and pipeline management to automated follow-ups and insightful analytics, Rise CRM plugins are the key to unlocking unparalleled growth. Enhance your sales strategy with intelligent forecasting and data-driven insights, allowing you to make informed decisions that drive revenue. The comprehensive suite of plugins ensures that no aspect of your customer journey is left untouched.
Explore our diverse selection of plugins to effortlessly expand your CRM capabilities. Integrate seamless social media interactions, enable real-time collaboration, and implement AI-driven customer support to deliver an exceptional experience. Leverage the power of customizable plugins to tailor your CRM system precisely to your business requirements, ensuring maximum value.
Experience the future of CRM with Rise CRM plugins – a gateway to outperforming your competition and achieving extraordinary success. Transform your CRM framework into a dynamic engine of growth and innovation with Rise plugins.
Contact us now to embark on your journey towards CRM excellence with Rise CRM plugins. Propel your business forward, nurture customer relationships, and redefine your success in the modern business landscape.