Supercharge Your Online Store with Active eCommerce CMS Add-ons
Elevate your e-commerce game to new heights with the dynamic range of Active eCommerce CMS add-ons. Seamlessly integrate these powerful extensions into your existing setup to unlock a world of enhanced functionality and customer engagement. Our meticulously designed add-ons cater to every aspect of your online store, offering a plethora of features tailored to your specific needs.
From enriching product displays and optimizing checkout processes to implementing secure payment gateways and harnessing robust inventory management, Active eCommerce CMS add-ons empower you to create a truly immersive shopping experience. Witness a surge in conversions as you captivate your audience with captivating visuals, intuitive navigation, and personalized interactions.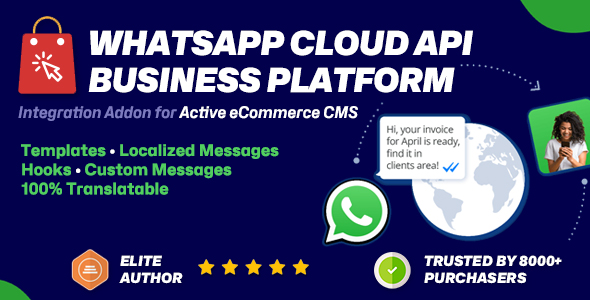 Explore our diverse selection of add-ons to effortlessly expand your e-commerce horizons. Effortlessly integrate social media connectivity, implement sophisticated search functionalities, and enable seamless multilingual support to reach a global customer base. Dive into the world of data-driven insights with advanced analytics add-ons, allowing you to make informed decisions and fine-tune your strategies.
Experience the future of e-commerce with Active eCommerce CMS add-ons – your gateway to staying ahead of the competition and achieving unprecedented growth. Revolutionize your online store today and embrace a world of limitless possibilities.
Contact us now to embark on your journey towards e-commerce excellence with Active eCommerce CMS add-ons. Let your store thrive in the digital realm and redefine success in the e-commerce arena.
Showing the single result